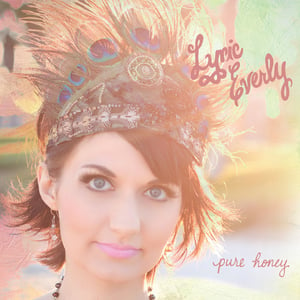 $

10.00
Whimsical Pop. 7 self-penned tracks of sugary sweetness. Themes of romance and love, sprinkled with coconut and chocolate shavings, dusted with cinnamon, garnished with fresh strawberries.
FREE SHIPPING anywhere in the USA.
The "Pure Honey" EP was Produced by Carl Miner, current guitarist for the twice-Grammy-nominated band, The Greencards; Engineered by Chad Carlson (Taylor Swift, Jewel, Trisha Yearwood), and featuring members of the Lyle Lovett Band, Mumford & Sons, Futureman's Black Mozart Ensemble, Little Big Town, Faith Hill's Band, and more. Photography by Melodee Tonti.
Track Listing:
1. Good Evening To My Lucky Star
2. Twirl
3. Day of Sunshine
4. Streetlighting
5. Sugar Lips
6. Spoon
7. Leading Man Among Men
www.LyricEverly.com